Tavares Youth Football Spring League 2023

Game Day Schedule
FIRST OFFICIAL GAME
All game times are approximate after the first game.
All football players and cheerleaders are required to be at the field 1 ½ hours prior to their listed game time.
ALL PARENTS ARE RESPONSIBLE FOR VOLUNTEERING TO WORK CONCESSIONS & THE CHAINS ON GAME DAYS!
PLEASE SEE YOUR TEAM MOM FOR SIGNUPS.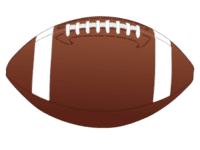 FOOTBALL & CHEER-LEADING EQUIPMENT/UNIFORMS WILL BE COLLECTED IMMEDIATELY FOLLOWING THE LAST GAME.
BE SURE TO BRING CHANGE OF CLOTHES!