Tavares Youth Football League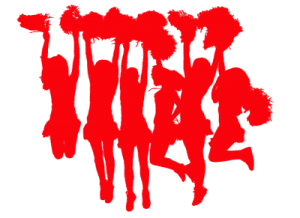 CHEERLEADERS IT'S CHEER TIME! 📣
Are you ready for some fun?
TYFL Cheer is a great way to have fun with the girls, make new friends, learn new moves and cheer on your team.
Fun For All Ages
We are now traveling with 4 age groups.
8u , 10u , 12u, 14u
Cheer begins at age 5, and is an awesome way to learn the fundamentals of Cheer and athleticism.
Through age 14, the Cheer Squad takes on all new moves, learns team work and forms friendships that can last a lifetime.